Historical Building Reports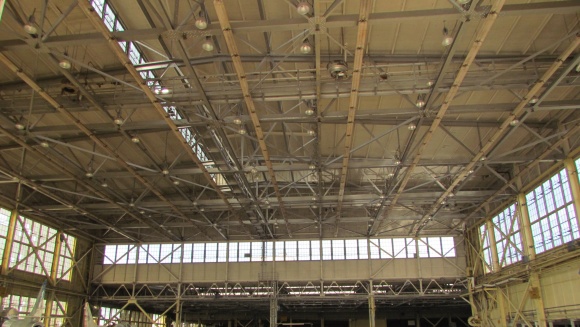 Naval Air Station Alameda (NAS Alameda) was constructed in the late 1930s and during World War II, and it played an active role in Navy aviation until it was decommissioned in 1997.
A special compilation of reports (on the Alameda Point History special feature below) address 442 buildings, structures, or objects located on the former NAS Alameda. All of the 442 facilities were evaluated for potential significance within the context of the Cold War (1946-1989). A subset of 105 buildings and structures built prior to 1946 received further evaluation regarding their significance within the context of World War II and potential to contribute to the NAS Alameda Historic District.
In 1997, the Navy, through consultation with the State Historic Preservation Officer, found that the NAS Alameda Historic District consisted of 86 resources. These resources are divided into nine categories: administrative/training; aircraft/missile overhaul and repair; airfield/seaplane facilities; morale, welfare and recreation; ordnance/magazines; public works/infrastructure; residential and subsistence; storage; and water front operations.
Read more at Alameda Point History,a special feature of Alameda Point Info.
1956 Pictoral Map of NAS-Alameda. Source: National Archives and Records Administration